the 2020 avant-garde selection
With the creation of the AVANT-GARDE project, established in collaboration with Yourope (The European festival association), SACEM and Institut Français, MaMA asserts its international identity and its support for exportation.
For its 7th edition, AVANT-GARDE sees its format evolve due to the context linked to Covid-19.
This year fifteen French artists, from the MaMA 2020 program, will benefit from a highlight in MaMA's communication as well as a specific presentation to our international networks.
Discover now the 2020 avant-garde selection:
AL-QASAR – US/MA – Rock
Rock The Souk! On one side, French-American psychedelic rock producer Thomas Attar Bellier. On the other, Jaouad El Garouge, musician of the ancestral Gnawa tradition from the fishing town of Essaouira (Morocco). Together, they fuse old school psychedelic garage rock with traditional instruments of the Arab world. Guitars and fuzz pedals encounter the oud, Ludwig drum kits shred along the darbuka, saz and mizmar. The socially conscious lyrics in classical Arabic speak of power, oppression, and the refugee experience, but also of liberty, dreams and passion. Following their first major live appearance, at the Trans Musicales de Rennes 2018, Al-Qasar gained momentum in Europe and the Middle East, with notable appearances at FMM Sines 2019 (Portugal) and at the Fête de la Musique event in the heart of Islamic Cairo (Egypt). While in Egypt, Attar Bellier collaborated with musicians of the zar tradition, an ancient healing ritual achieved through hypnotic drumming and mystical trance.
AURUS – RE – Pop
Having shared stages with many burgeoning as well as established musicians over the years (Stevie Wonder, Fred Wesley, or even Yael Naïm with his project 3somesisters), Bastien Picot has evolved beyond the point of waiting in the wings. Enter his new persona AURUS, a visually and sonically compelling act steeped in the combination of Creole/English lyrics and maloya sounds.» (Afropunk)
In his first eponymous EP, released on June 12th 2020, AURUS spreads his vision of the world like an evolving mantra.
AURUS inhabits contrasts, spinning masterfully from one octave to another, between eerie head voice & earthy roots, where soothing trans meets percussive power.
Booking: Sakifo | M'A Prod., Caroline Desgeorge
Management & Label: Carla Legendre
BALLADUR – FR – Electronic-Live
Balladur is a duo from Villeurbanne in France, who likes dub, pop and noise music. With their first LP «Plage Noire, Plage Blanche» in 2015 and «Super Bravo» in 2016, Romain de Ferron and Amédée de Murcia defined a bold sound, between tropical moistness, complex ambiant and pop immediacy. Their third album, «La Vallée Etroite», was released last year on Le Turc Mécanique records.
Booking: The Talent Boutique, Gaël Bouquet
Management / Label: Thomas Drilhon et Charles Crost
BERYWAM – FR – R'n'B / Urban
Berywam is a French beatbox crew based in Toulouse, France. There are 4 members : Beatness, Rythmind, Wawad and Beasty, all of them are solo beatbox champions and actually World Beatbox Champions as a crew. They perform for Many talent tv shows like America's got talent in 2019, they were among the top 20 with the most viewed audition of 2019 (more than 110 millions views on Youtube). Berywam perform all around the World and actually they prepare their first album in 2021 on Polydor/Universal.
Booking: Bleu Citron, Jad El Alam
Management: Nicolas Raymond
Label: Universal Music Publishing, Romain Constant
BONNIE BANANE – FR – Pop
In Bonnie Banane's work, words have secrets, they are both elusive and tied up to common sense, they're in the middle. In English or French, Bonnie Banane poeticizes our most intimate paradoxes. From her first single «Muscles» released in 2012, to her imminent album, in passing through an anthology of singular featurings, she sings her own texts, acting mischievous, absurd and sensual with derision. Trained in the dramatic arts, she brings a theatricality to a genre which legitimacy has been constantly questioned: French R&B. She affubles each one of her songs of a singular tension, somewhere between Brigitte Fontaine's surrealism and D'Angelo's fever. Under her pen and her warm voice, heartache becomes strange epics and femininity, a metaphysical enigma that is at once grotesque, beautiful and mysterious. Between Instagram and Zarathustra. Bonnie Banane's debut album « Sexy Planet » will be out on November 13th.
Booking: The Talent Boutique, Antoine Voisin-Massé
Management: Elodie Haddad & Grand Management
Label: Péché Mignon / Grand Musique Management
CRYSTAL MURRAY – FR – Soul / Blues / Jazz
The saying goes that talent has no age and this is especially true in the case of Crystal Murray, whose musical talent seems to be innate. At the age of 18, this Parisian singer-songwriter has already created an innovative sound. The idea of making her own music came to her in 2017, taking inspiration from the world around her and exploring different worlds and counter-cultures around the world but also at home in France. With her unique look and her sharp taste for streetwear, vintage and young designers, it is in the fashion world that the young Crystal Murray first made her mark. Very popular on social networks, Crystal and three of her friends quickly made a name for themselves in fashion under the informal name of Gucci Gang and then Safe Place. Rich and voluptuous, her voice defies her young age. Armed with a new self-confidence, she began to take music seriously. Crystal contacted various producers and did sessions with among others Lonely Band Archil SaSa- cha Rudy from the new French jazz-pop scene. Music came naturally to her, having always been an integral part of her life. Daughter of a Franco-Spanish mother and an African-American jazz man father, she grew up in a creative family listening to a mix of different sounds. During school holidays Crystal often joined her mother and father on their tours, which allowed her to travel the world from an early age. Creative and free-spirited Crystal has always loved music since she was a little girl and was already singing in a choir and writing songs long before she started her musical career.
FANTOMES – FR – Rock
We live in a a time of huge trap bass and omnipresent urban music; FANTOMES are the odd ones out, daring to play sincere, careless rock, informed by the powerful pounding of Nirvana, the whisky voices of the Pixies, the pop sensitivity of Weezer. While the lyrics may deal with dark themes, the melodies and luminous arrangements conjure up a fantasized Californian summer rather than a bartender's spleen.
Booking: AFX, Rodrigue Mercier
Label: Pan European Recording, Gillian Bourgeois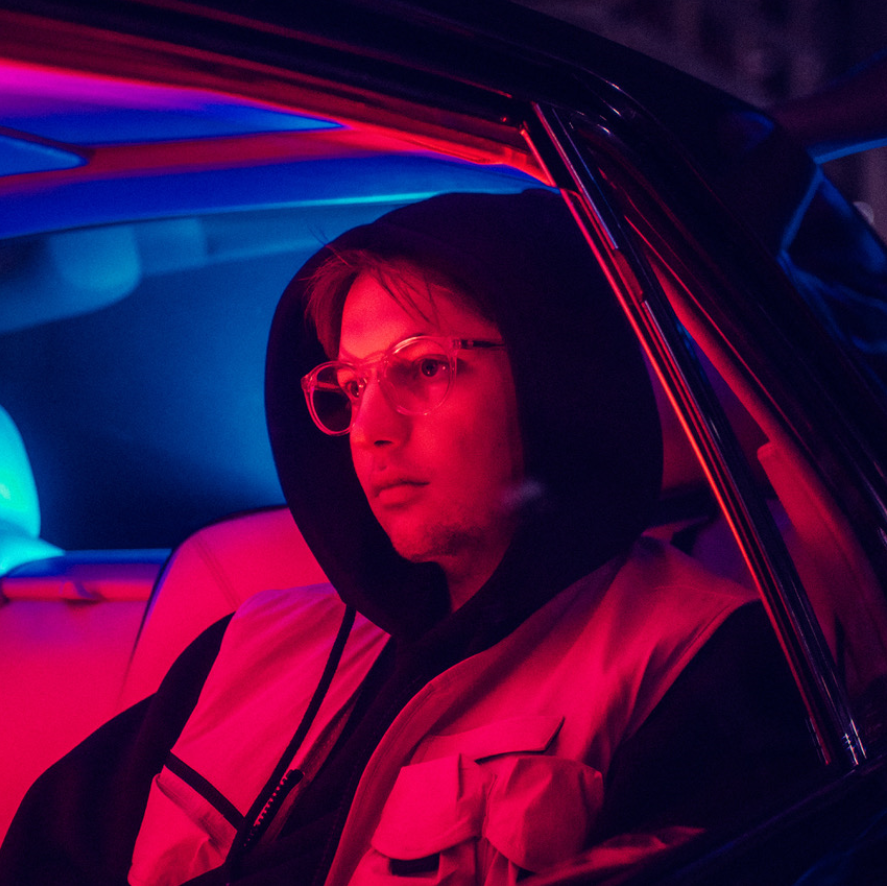 JAMES THE PROPHET – FR – Hip-Hop / Rap
James The Prophet (JTP) is a 19 year old rapper based in Paris, France. Born to a mother from London and a father from Brooklyn, he grew up in France for most of his life. Gifted with a deep baritone voice and being completely bilingual, it is very difficult to try and picture who James is before you meet him. Inspired by old school hip hop acts such as Outkast, Biggie, Nas, MF DOOM or Mos Def, and more modern artists such as Isaiah Rashad, Smino, Mac Miller, Freddie Gibbs or even Westside Gunn, James is used to finding himself in between different cultures and different styles. But above all, James's forte is his somewhat surgical approach to flows, always pushing the limits of multisyllabic rhyme schemes. Who really is JTP? We all still have a lot to learn about him.
Booking: MC5, Delphine Migueres
Management: Easy E entertainment, Eric Schneider
Label: Rupture / Sony Music Entertainment France, Youri Dolmen
KEEP DANCING INC – FR – Rock
They're barely in their twenties and while their music is filled with references that date back to before some of them were even born Louis Joseph and Gabrielle already seem to have the poise and mastery of an English rock band. Five years after hitting the scene Keep Dancing Inc's suave yet serene course of action clearly demands admiration. They have toured extensively throughout Europe with Blossoms racked up no fewer than 30 dates across the Channel and have carved out a serious reputation as one of the best live bands around similar to some of the most vivid groove-machines from back in the day. After years learning the ropes they begin the new decade more daunting than ever. While their first couple of records were a mere hint of what was to come nothing compares to the assuredly confident Embrace. The first single Could U Stop sets the tone: synthy with a hint of new wave and bathed in shimmering vocals that never sell their soul to the machines. The band recorded the twelve tracks between Paris and Margate England stronghold of brit producer Tom Carmichael.
Booking & Management: Hugo Ventron
Label: Un Plan Simple, Leslie Dubest
KO SHIN MOON – FR – Electronic-Live
The band is blowing up in their native France, winning prizes, contests and getting on the bill of massive mainstream festival such as
Eurosonic, PALEO, Transmusicales, Le Guess Who?.
New album January 2020 on the most legit modern world music label AKUPHONE.
Mixing instrumental and digital compositions, contemporary electric sounds, traditionnal music and samples from field recordings, Ko Shin Moon goes beyond borders with their Ottoman Disco, Tibetan Acid House and Hindi New Wave !
Booking: AFX, Rodrigue MERCIER
Management: Aura Burzynski
Label: Akuphone, Fabrice Géry
LEE-ANN CURREN – FR – Rock
Lee-Ann Curren, a French-American Biarritz native, has walked in the footsteps of a legendary surfing dynasty from a young age. But music, her other passion, has never been far away. She was raised on 90's dream pop, which led her to the discovery of bands like MGMT, Conan Mockasin, Beach House.
When the two-time European surfing champion sets foot on land, she plays bass, guitar and keyboards, tours with a band and writes music for surfing films. Music and surfing, old friends with deep connections despite their differences, sometimes interconnect during Lee-Ann's travels. Her first EP, the wavy collection of sounds « Shapes, Colors » produced in London by Alalal ( Bruno Mars, Rufus Wrainwright, Klaxons etc) came out earlier this year. She will be touring this fall all over France and Europe.
Booking: Uni-T, Cécile Moreau
Management: Thibault Guilhem
Label: Bellevue Music, David Barrat
MERYL – FR – Hip-Hop / Rap
In parallel to numerous featuring and artistic collaborations with the biggest hip hop artists in France, Meryl develops her own catalog of titles and takes into account the advice of her comrades. Le Motif transmits his science of sound to him and helps him to make his sounds even more efficient and accessible. The magic operates on «Prevents» and «Band fool» but it is «Blessed» which propels it to the front of the stage. On the production of Pyroman Yungspliff & Chapo the Spiritaine shows the full extent of his talent: incisive flow and heady melodies. This is followed by the anthem «Ah La La» and the hit «Wollan». Several million views later and the labels launched a war to sign the Meryl phenomenon. Today signed on AllPoints Meryl released a mixtape in February followed by a second one for early 2021. 2 projects which prove that she is blessed!
Booking & Management: ETMG, Christian De la Reberdiere
Label: AllPoints / Believe, Lucas Chassagne
NAIVE NEW BEATERS – FR – Pop
A large multicolored bubble bath. A dance floor under the faceted balls. An avenue under the palm trees. This is what the fourth album of the NAIVE NEW BEATERS Fun Hours – released at the end of 2019 – takes us into from its first bars. His main influences? The great outdoors and the summer that never ends. And California, David Boring's childhood land inscribed in the trio's DNA.
Booking: Wart, Joran Le Corre
Management: BETC, Christophe Caurret
Label: Umusic, Margaux Soyer
POUNDO – FR/SN – R'n'B / Urban
How do you stand out in a room full of stars? Ask Poundo. A self-described storyteller, the singer/ songwriter is armed with an endearing magnetism and mystique that instantly captures audiences. Based between New York and Paris, Poundo serves up a unique sound reflective of her multilingual upbringing in France and life in the United States, where the complexity of the Black experience encouraged her to reconnect with her Senegalese heritage. She creates to honor and preserve the cultural traditions unique to her places of origin. It is her belief that a woman armed with ancestral wisdom is an unstoppable force.
Booking:  Le Périscope, Sylvain Nguyen
TESSÆ – FR – R'n'B / Urban
Marseille-based (south of France) hip-hop newcomer TESSÆ is only 19 and yet has been a natural performer since childhood. From age 6 she sang with her sisters and mother as she learnt to play piano and guitar. TESSÆ started her musical journey at 14 by posting covers on TikTok before fully embracing her talent and creating her own world. In June 2019, TESSÆ stood out on the WE LOVE GREEN stage alongside French rapper BOOBA before an impressive crowd of 4000. 3 months after signing with French label BELEM MUSIC / WAGRAM marks the start of TESSÆ's success story, with the release of her brilliant single "Bling" (5.5M+ streams) and 2 EPs. This year TESSÆ is part of the 12 international artists selected by the Youtube Music Foundry (Rosalia and Dua Lipa in 2019), another sign that the best is yet to come !
Booking: W Spectacle, Kolia Rustin
Management: Sofian El Gharrafi
Label: Belem, Ségolène Richard